Harry Kirschenhofer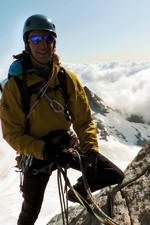 Climbing instructor of DAV Section Neu-Ulm, experienced instructor for mountaineering, ice climbing and rock climbing with the experience of many Alpine tours e.g. Mont Blanc (4.808m), Nordend (4.609m), Nadelhorn (4.327m) and nort faces like Piz Roseg NE-Face, Brochkogel and Wildspitze N-Face. His favourite rock climbing spots can be found in the Dolomits like Rosengartenspitze ("Steger"), Vajolettürme, Bergell, Tannheimer, Ammergauer etc.
2013 Pakistan, Shimshal, Karakorum/Ghujerab, First ascent of Koh-e Gulistan (6.224m).
Lukas Brexler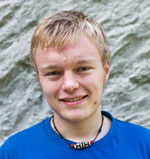 Born in the low altitude region of northern Germany, Lukas was attracted by mountains at an early age and thus climbed many famous routes of the Alps: No matter if Große Zinne Northface ,(Comici, 7-/7, 550m), Mont Blanc Zentraler Freneypfeiler (6, A2, 60°), Mont Blanc du Tacul, Gabbarou-Albinoni Couloir (TD-,IV, 80°, 600m) or Bumillerpfeiler am Piz Palü (TD+, V+). No matter if on rock (z.B. "Starlight Express" 9 im Frankenjura, "Schneidige Indianer" 8+, 155m, Lofer Alm, Rebuffat 6a+, 240m Aiguille du Midi Southface), ice climbing in winter (z.B. Mordor, WI5, 250m, Federweisser WI4, 180m) or skiing, Lukas enjoys every terrain. 
Chris Nettekoven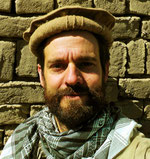 Bruce Normand